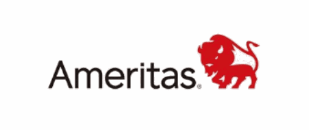 Application for Benefit Increase Agreement
The undersigned agrees that the statements in this application are true and complete to the best of his/her knowledge and belief. It is agreed that only statements which are to be considered as the basis for the increase in benefits are those contained in: (1) this application; or (2) any amendment to this application.
Any increase in benefits issued as a result of this application will apply to a period of disability that starts after the effective date of the increase.  Fraud Notice: Any person who knowingly and with intent to injure, defraud or deceive any insurer, files a statement of claim or an application containing any false, incomplete, or misleading information is guilty of a felony of the third degree.
Application for Benefit Increase - Disability Income Insurance
I authorize any health care providers, pharmacy benefit manager, hospitals, insurers, consumer reporting agency, government agency, financial institution, or employer; having data or facts about the proposed insured's or claimant's physical or mental condition, medical care, advice, treatment, use of drugs, alcohol or tobacco, sexually transmitted diseases, prescription drug records, financial status, employment status or
other relevant data or facts about the proposed insured or claimant; including wage and earnings, or data or facts with respect to other insurance coverage; to give all data or facts to the Company, its reinsurers, or any other agent or agency acting on the Company's behalf.
I authorize MIB, Inc., and any MIB member insurer, to provide any medical or personal information that it has about me to the Company, its reinsurers or any MIB-authorized third-party administrator performing underwriting services on the Company's behalf. I also authorize the Company, its reinsurers or authorized third-party administrator, to make a brief report of my protected health information to MIB, Inc.
I authorize any physician, health care professional, hospital, clinic, medical facility, other health care provider or health plan, insurer, or other covered entity subject to HIPAA, to release and disclose my medical record without restriction pursuant to 45 CFR 164.524. I understand that my personal information, including my protected health information disclosed under this authorization, will be incorporated into and made a part of any disability insurance policy(s) issued by the Company in connection with the application(s) for insurance that I have submitted to the Company.
I further understand that the policy(s) will be delivered to the policy owner, which may be my employer or other party. The information included and forming a part of such policy(s), including my protected health information, may be disclosed to the policy owner.  I acknowledge that any agreements I have made to restrict my protected health information do not apply to this authorization to disclose. I understand any information disclosed under this authorization may no longer be covered by the privacy provisions of HIPAA and may be subject
to redisclosure. 45 CFR 164.508(c)(2)(ii). I understand I do not have to sign this authorization in order to obtain health care (treatment, payment, enrollment or eligibility for benefits). 45 CFR 164.508(c)(2)(ii). My refusal to sign this form will not adversely affect my ability to receive health care
services, reimbursement for services, enrollment in a health plan or my eligibility for health benefits. 45 CFR 164.508(c)(2)(ii).
I acknowledge and agree that the above data and facts will be used to: (1) underwrite an application for coverage; (2) obtain reinsurance; (3) resolve or contest any issues of incomplete, incorrect, or misrepresented information on the application identified above which may arise during the processing or review of the application, or any other application for insurance; (4) administer coverage and claims; and (5) complete a consumer report, investigative
consumer report or telephone interview about the proposed insured or claimant.
I agree that this authorization is valid for 24 months from the date shown below. I also agree that a copy is as valid as the original. I, or my authorized representative, am entitled to a copy. For purposes of collecting data or facts relating to a claim for benefits, this authorization is valid for the duration of the claim. I understand that: (1) I can revoke this authorization at any time by giving written request to the Company; (2) revoking this authorization will not affect any prior action taken by the Company in reliance upon this authorization; and (3) failing to sign, or revoking this authorization may impair the Company's ability to process my application or evaluate my claim and may be a basis for denying this application or a claim for benefits.