Business Overhead Insurance for Physicians
If you become too injured or ill to run your practice, you'll need funds to meet your routine expenses so that when you come back from your disability you still have a business to come back to. Medical business overhead insurance ensures business continuity while you recover.
What will the policy cover?
Business overhead insurance for physicians can help pay for the following expenses:
Rent or mortgage payments
Employee salaries and benefits
Utility bills such as electricity, water, heat, gas, and telephone
Property taxes
Accounting and legal fees
Business insurance premiums
Maintenance services
Depreciation
Interest on existing debts
Office supplies
Health insurance premiums
Staff expenses
Medical supplies
Salary of locum tenens physician 
In addition, your premiums are tax deductible and will be waived throughout the period you are disabled.
When does a medical practice need insurance?  
Disability Overhead is important to every privately operated medical practice. It ensures the continuation of a medical practice when a physician or dental provider recovers from a disability. It provides peace of mind to business partners and employees should an unexpected sickness or injury cause an interruption in your ability to work at your practice.
The sooner you start coverage, the lower the premium rates. Additional coverage can be purchased in the future without showing further proof of medical insurability.
Just like you, your business needs disability insurance. If you get disabled how long could your practice continue to operate without you?
With the increased costs associated with running a practice coupled with the decreased speed of insurance reimbursements just 1 month of disability could mean that you might not have a business to come back to.
Don't Risk it, Insure your practice with Own Specialty Business Disability Overhead Insurance.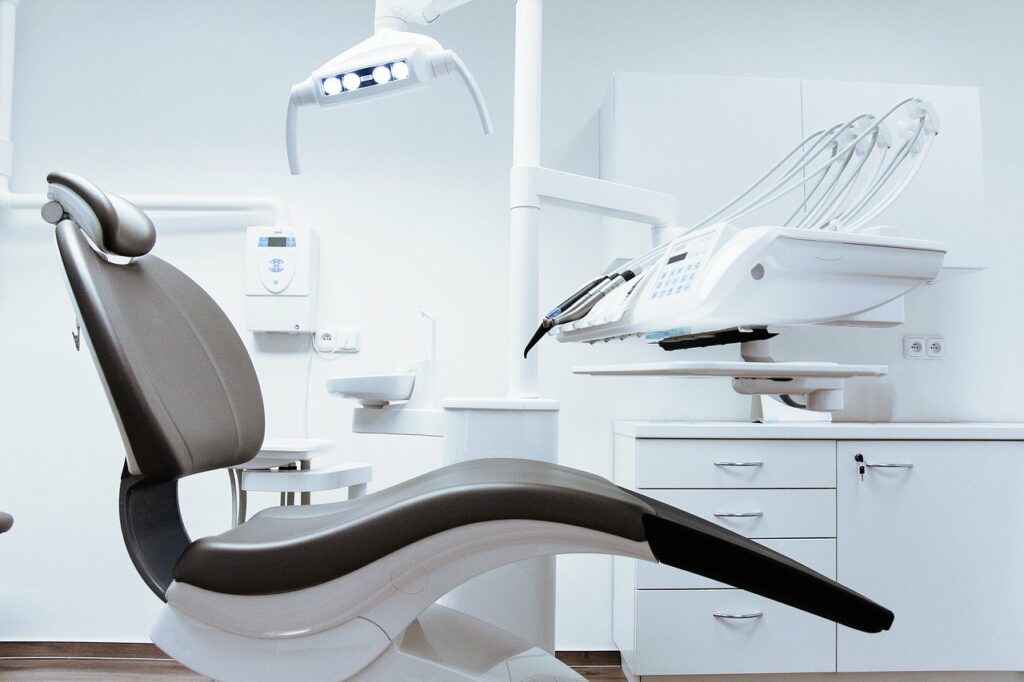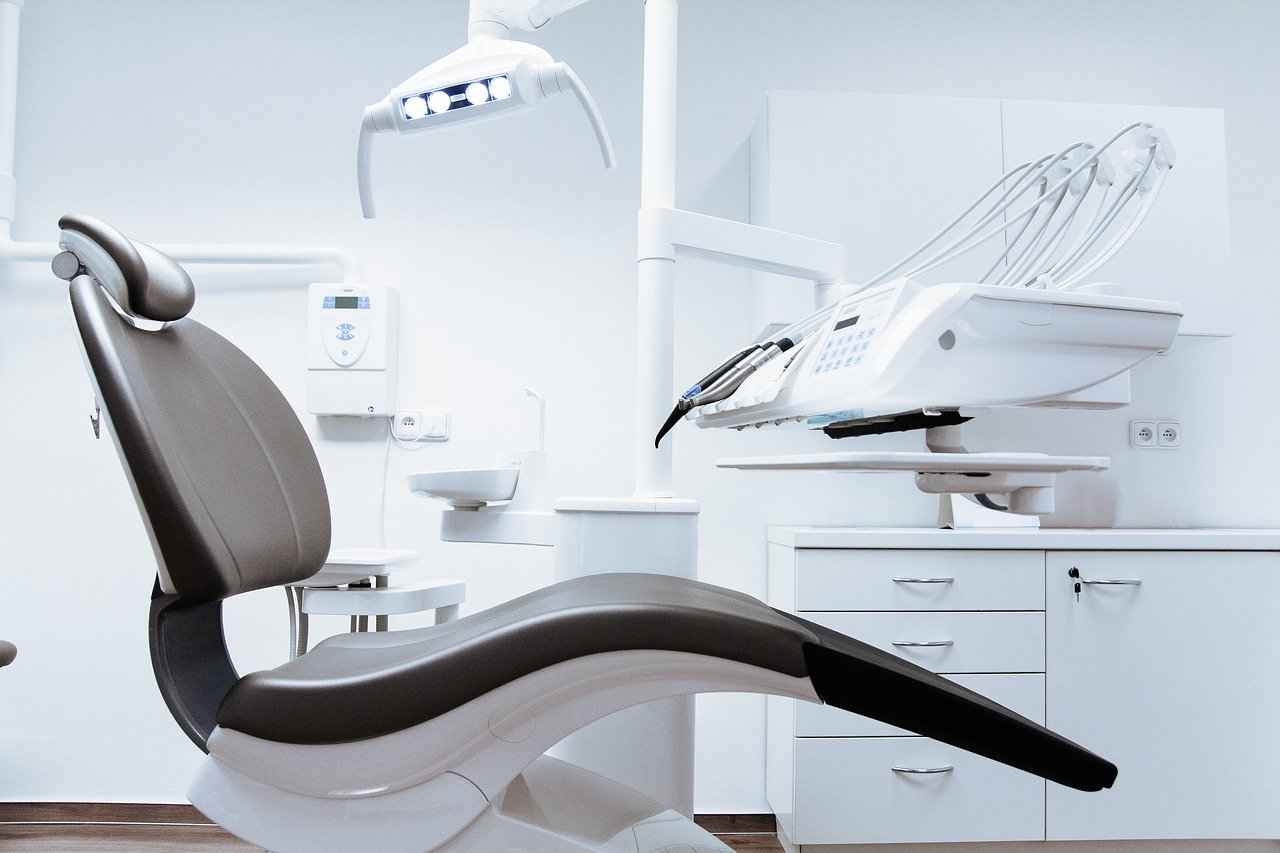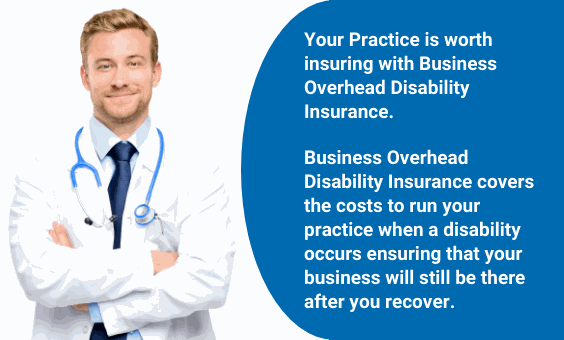 Who is eligible for business overhead expense insurance? 
A physician or dentist who is owner or part owner of a medical practice whose expenses would continue in the event that a temporary disability prevents an owner from working in his/her occupation.
There are 7 insurance carriers still offering True Own Specialty Disability Insurance and we quote them all.
Ameritas – Guardian – MassMutual – Ohio National – Principal – The Standard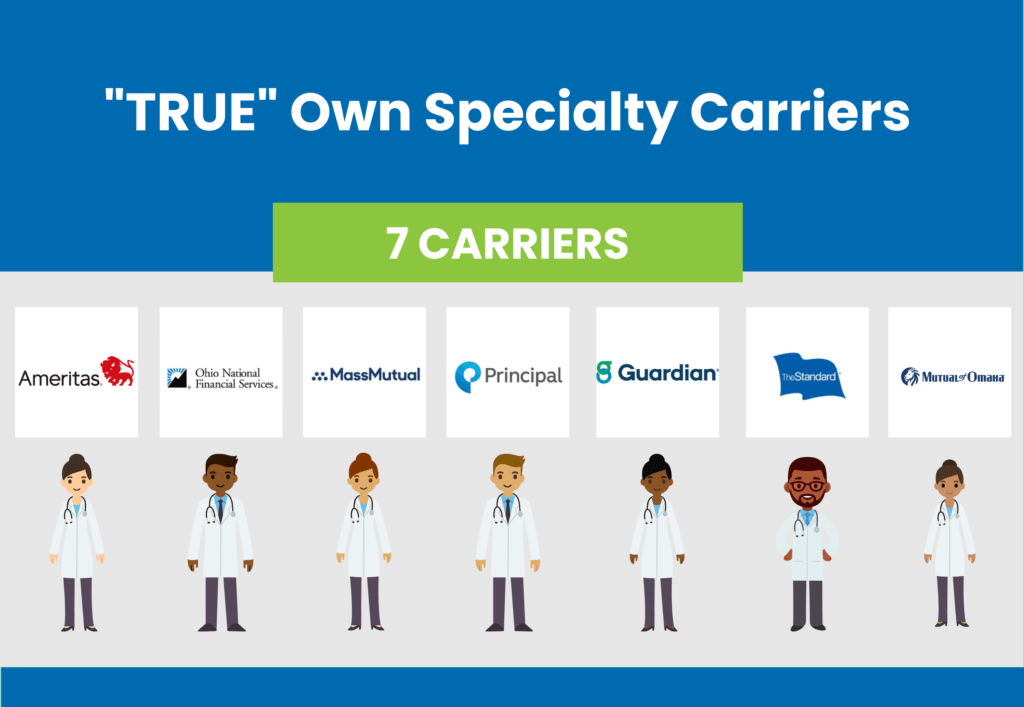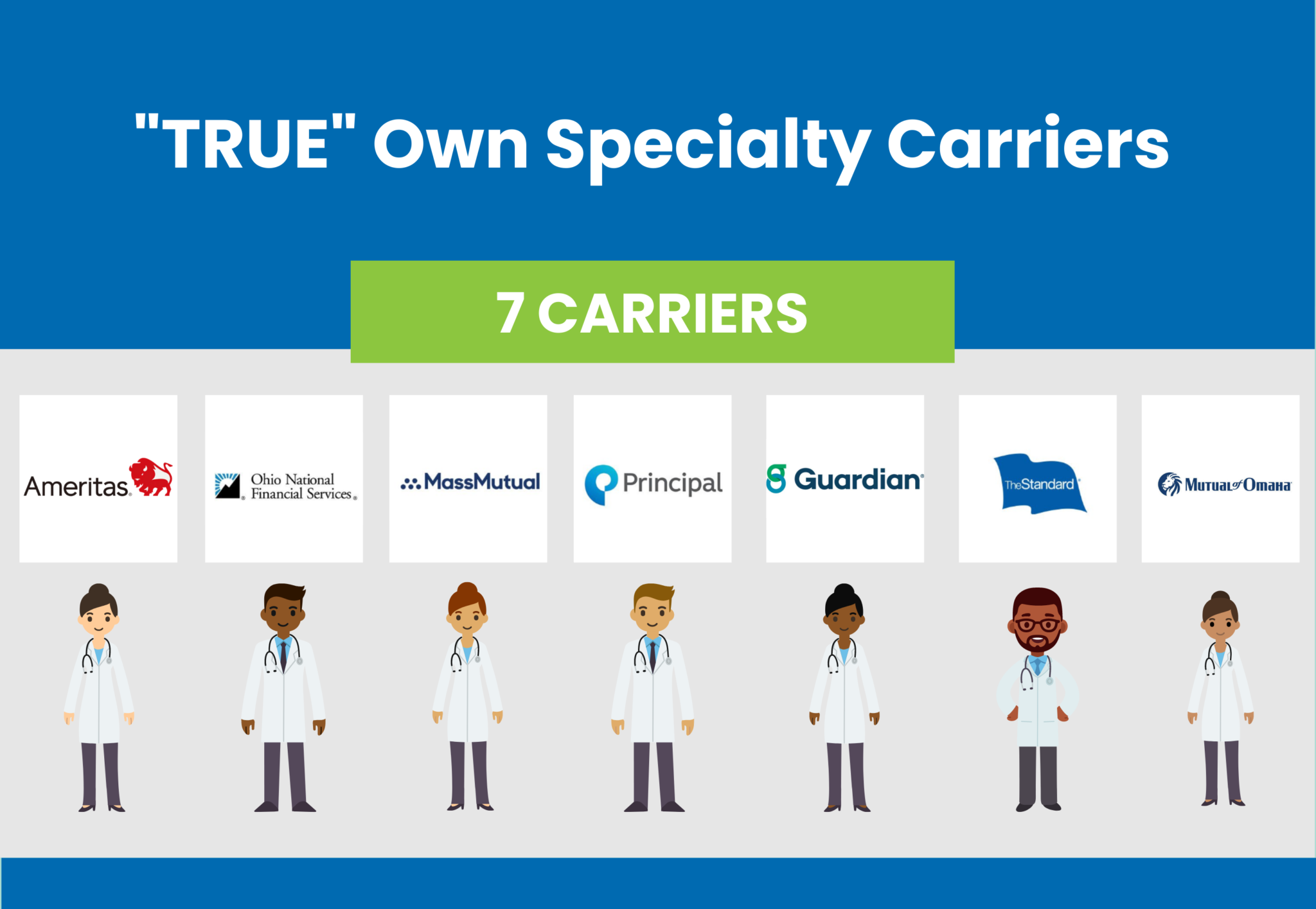 How much does business overhead insurance for medical practice cost?
Premium rates depend on several factors including:
Age and sex of the insured
Medical specialty
Existing medical conditions
Benefit inclusions
Existing coverage
Policy riders
Applicable discounts
Attain financial security through InsuranceMD
Experienced professionals
Our agents have between 7 to 15 years of experience providing physicians and dentists with tailored insurance solutions built specifically for each client's unique needs.
Innovative customer service
Customers can review quotes, application status, and policy documents through our user-friendly online portal. All relevant files are electronic and accessible on your schedule.   
Advanced field underwriting agency
We work closely with carrier underwriters to ensure you receive the best possible underwriting outcome even when certain pre-existing conditions may have made it hard for you to obtain quality coverage in the past.  
Not many healthcare professionals know that they can enjoy discounts when applying for own occupation disability plans. As your trusted insurance agent, We help you determine which discounts you're eligible for during the quotation process and ensure you get the best value for your money.
Your number one insurance partner
Since 2004, InsuranceMD specializes in the insurance and financial planning needs of physicians and dentists. We're honored to have worked with thousands of healthcare professionals, providing them True Own Specialty Disability policies and life insurance solutions.
If you need more information or to get your free quote,
schedule a call with us today!