2020 – the New Era of the Institutionalized Physician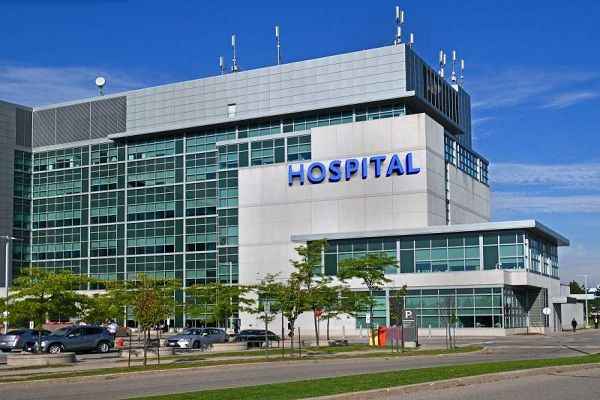 With the establishment of the affordable care act – and
according to the AMA
, Employed physicians now exceed those who own their own practices. In 2018, 47.4% of practicing physicians were employed, which just 45.9% owned their own practices. Of the 45.9% of physicians who own their own practice the bulk of those physicians are over the
age
of 50 which means we are nearing the end of the
physician
entrepreneur and moving into the age of the employed physician.
What does it mean to be an Employed Physician in 2020?
The peace of mind of showing up to work and receiving a guaranteed paycheck without the hassle of waiting for medical reimbursements and the high costs associated with overhead for expenses like Medical Malpractice is certainly viewed by many physicians as the main benefit of entering into institutionalized medicine.
According to The Street.com, in 2019 the average American worker earned an income of $48,672. On average most American employees start their careers at about 25 years old. This means the average American employee has a career earning potential of just over $2.8 million dollars. The Majority of employed American's are happy with the benefit and the financial planning strategies their employers provided to them as part of their benefits packages.
Physicians are different from typical American employees. Physicians require a decade of extra education and training before they can get out there and work and the average physician doesn't start practicing until they are in their mid 30's. According to Medscape, the average physician salary rose in 2019 to $313,000 making the career earning potential of most physicians just over $11.3 million dollars.
Based on education, training, and salary, physicians are in a league of their own, so why are the benefits packages their employers providing to everyone else good enough for physicians? The answer is, they're not. A Group Long Term Disability Plan is not designed for physicians it was designed for an employee who according to The Street.com is only making an average annual income of $48,672 per year.
In 2019, we saw a 30% increase in the number of physicians who either canceled or forwent the purchase of Individual Own Specialty Disability Insurance in favor of their group provided Long Term Disability plan. Despite what the human resources department may have told you, Group Long Term Disability Insurance is not Own Specialty.
Group Disability plans define disability as "the complete and total inability to perform one's medical specialty due to a sickness or injury, so long as you are not engaged in any other occupation for wage or profit". This might be ok for the average American who started working in their 20's and who's earning under $50,000 per year but this isn't good enough for a physician who's education and training and income earning potential puts them in a league of their own.Your disability policy must not limit you from having the choice to work in another occupation while still collecting your full benefits. The current trend in employment structure does not replace the need that all physician's share of owning True Own Specialty Disability Insurance.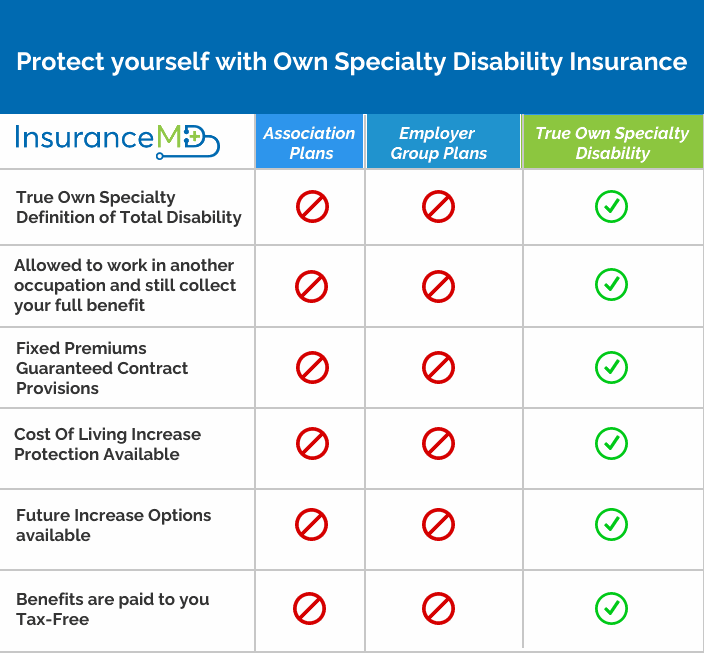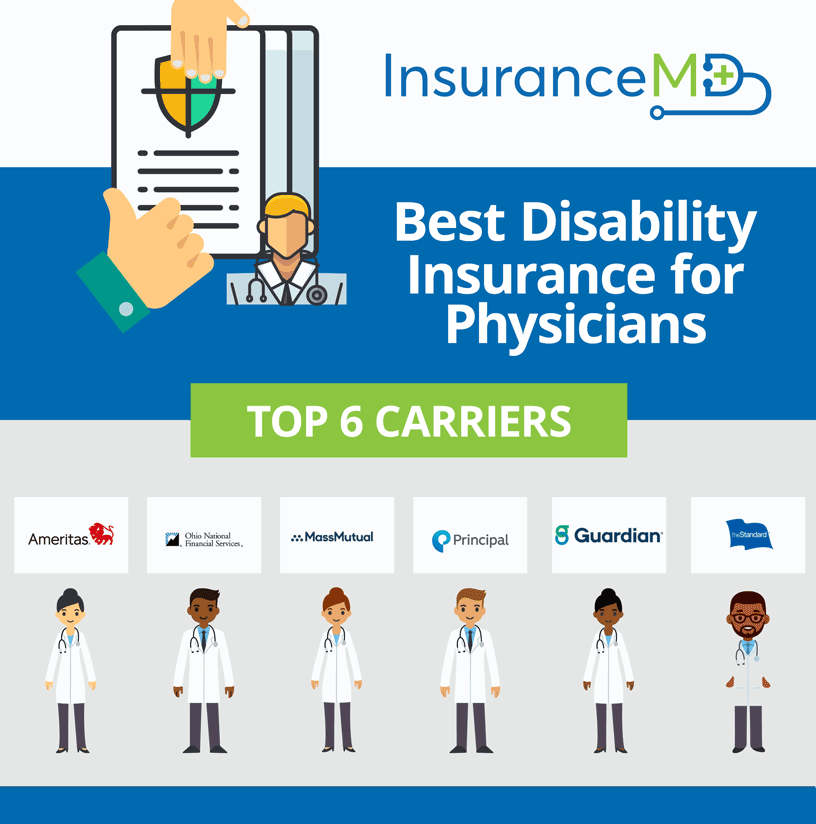 What is Own Specialty Disability Insurance?
Own Specialty Disability Insurance is the best disability insurance for physicians because it allows for you to collect your full benefit if you suffer a disability that prevents you from working in your medical specialty without reducing your coverage if you elect to work in another occupation.
Who Offers Own Specialty Disability Insurance?
Only six insurance companies offer True Own Specialty Disability Insurance to Physicians. Sometimes referred to as the "Big 6".
Ameritas – Guardian – MassMutual – Ohio National – Principal – The Standard
Maximum Benefit Limits have Increased
Over the last 12 months, the "Big 6" have all increased their coverage limits for physicians providing coverage between $20,000 and $30,000 per month. The "Big 6" have recently increased their participation limits, so if your income justifies a high level of coverage you can finally combine benefits to reach a higher monthly benefit.
Price Matters in 2020
As the risk for Disability Insurance has increased and the need for coverage is spiking, carriers have increased prices and are on the verge of reducing available discounts and multi-life programs.
Some carriers are still offering easy to qualify for sex-distinct Hospital Affiliation Discounts or Professional Association Affiliation Discount making premiums more affordable.
In 2020, prior to any available discounts and depending on underwriting demographics Ohio National has been leading the way through offering very competitive rates within most medical specialties.
If you qualify for discounts based on certain Hospital Affiliations we often see Ameritas level the playing field in cost.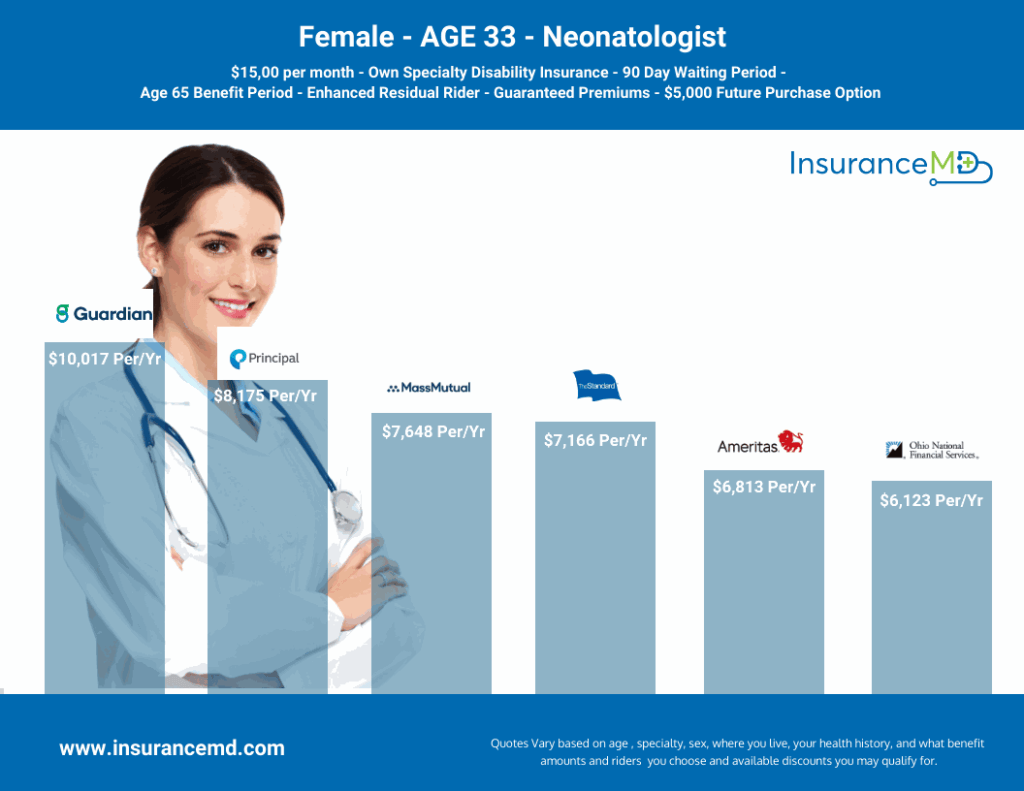 "Big 6" Ratings
Ameritas – According to Ameritas, Standard & Poor's rates Ameritas A+ for insurer financial strength.
Guardian – According to MarketWatch, Standard & Poor's rates Guardian AA+ for insurer financial strength.
Mass Mutual – According to MassMutual, Standard & Poor's rates MassMututal AA+ for insurer financial strength.
Ohio National – According to Ohio National, Standard & Poor's rates Ohio National A- for insurer financial strength.
Principal – According to Principal, Standard & Poor's rates Principal A+ for insurer financial strength.
The Standard – According to The Standard, Standard & Poor's rates The Standard A+ for insurer financial strength.
Underwriting Process
Unless you are one of the lucky ones where your organization has approved and implemented a GSI program (Guaranteed Standard Issue) through one of the "Big 6" in order for you to qualify for Own Specialty Disability Insurance you must undergo full Medical and Financial Underwriting. It has been our experience over the last 12 months through underwriting cases with our own clients and feedback from clients who have been through the process with other agents, that certain carriers are more tolerable to certain medical history than others.
Although we love their product and pricing, Ohio National has been rumored to be less tolerable and unwilling to underwrite certain risks where we normally see other carriers willing to make offers. Since Ohio National is relatively newer to the Own Specialty market and its pricing is so low, it makes sense that their risk tolerance is lower. They are an old company with a strong reputation and they are still growing. They were recently granted an A- rating from Standard and Poor, however noting that the financial outlook for Ohio National is Strong.
Principal and The Standard, are the only two carriers of the "Big 6" that are stock companies whose bottom line matters to their stockholders. For this reason, most agents prefer working with Mutual companies where it is perceived that the policy owners benefit more with better pricing, products, and in some cases dividends to the policyholders for a healthy bottom line.
It has been our experience this year that when it comes to the overall underwriting process of which carriers tend to be the most understanding of certain medical histories, Ameritas leads the way. They've shown a consistent level of underwriting tolerance making them the easiest to predict pricing and exclusions. Their consistency has made it easier to set expectations prior to starting the underwriting process.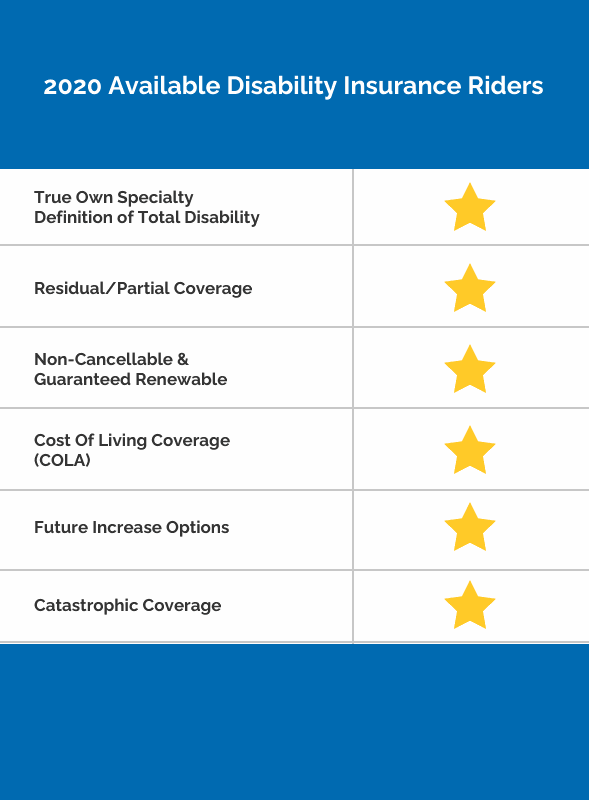 What Riders Matter?
True Own Specialty Definition of Total Disability – The Definition of Total disability remains the most important feature of every Long Term Disability Policy. True Own Specialty Disability insurance pays your full benefit if a sickness or injury prevents you from performing the duties of your medical specialty while continuing to pay your full benefit even if you elect to work in another occupation.
Residual/Partial Disability – Residual disability coverage should be included in whichever policy you purchase. This rider protects you from the inability to earn your regular income caused by a sickness or injury while you remain working in your medical specialty.
Non-Cancellable & Guaranteed Renewable – This remains an important feature for every disability policy. Nan-Cancellable simply means that the insurance carrier cannot raise the rates or change the policy provisions within your contract. Guaranteed Renewable provides peace of mind where the carrier is guaranteeing you that they will renew your policy every year regardless of your current health or income.
Cost of Living Coverage (COLA) – This rider is more important for younger physicians. It protects you from a disability that occurs while you are younger and the rise of inflation. This rider is less attractive to physicians above the age of 55 where the risks associated with inflation and disability are no longer as crucial.
Future Increase Options – Future Increase options should be considered for physicians who's earning potential may increase as they progress in their career. This rider guarantees that the carrier will increase your benefit regardless of your health so long as your income justifies the increase.
Catastrophic Coverage (CAT) – Catastrophic riders were the least popular rider in 2020 among physicians. This rider provides an additional monthly benefit should your disability result in your physical inability to perform 2 out of the 6 Activities of Daily living as defined by Investopedia.
Getting Coverage
We have been working with physicians for over 16 years and we've spent the last 12 months improving the quoting and application process in order to get you through the underwriting process faster while spending less time away from your family and patients. For you "millennial do it yourselfers" we've made it so you can now request a comparison quote from the "Big 6" carriers by visiting our website quoting page. If you're like most physicians who require more of a personal touch, you can schedule a call tailored around your schedule to speak with one of our experienced agents who can answer all your questions while helping you design a policy that's best for your individual needs.
We've made it so you can complete the Disability Insurance Application online while uploading all the required underwriting documentation to our secure client portal.
The time industry standard turnaround time to receive approval for disability insurance is between 4 – 6 weeks from the time you submit your application. Due to the recent advances in our digital process, at the White Coat Insurance Group, our clients generally receive coverage within 3 weeks of applying.
As a result of COVID-19, you are now able to temporarily purchase certain levels of disability coverage based on your age without the need to complete a medical exam. Ask your agent for more details.